W
hat are the features of Irizar's business model?
The features of Irizar's Business Model determine the critical factors which influence strategic changes in the company. These features are interconnected based on the 7-S McKinsey model described in the figure 4 in agreement with Forcadell. F.J et al (2002), on the Knowledge Management Strategy of Irizar.
Based on the case analysis, the main features are presented (see figure 1 below) critical to value creation in the delivery process. In effect, they interact to form the corporate culture or the shared values that the people stand for and believe in.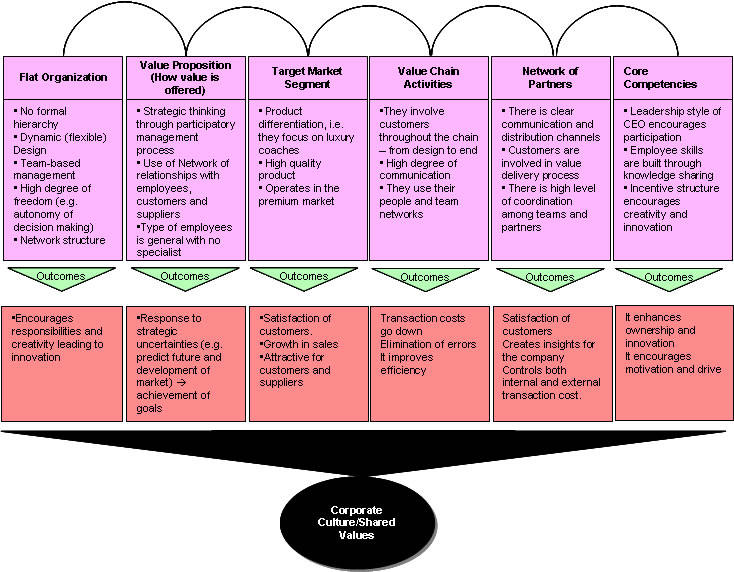 Source: Knowledge and Process Management, www.interscience.wiley.com (May 8, 2007). See diagram in question 3 on interconnectivity of features of Irizar' Business Model