Pratt has considered tasks given by Management: the TOP program, re-definition of HR and Corporate culture issues. We propose an action plan for Prat Hsu based on the main issues he is confronted with.
As the company grows, the need for decentralization of business units is imminent as in Philips China group. The key issue however, is the control of the business units on profits margin and allocation of resources, e.g. 1) costs traceable to the division but not controlled by the division and 2) costs incurred elsewhere and allocated to the division. This is where design of responsibility accounting system comes in, i.e. well-defined responsibility centres in the organization with clear lines of responsibility and authority, with measurable indicators such as KPIs and other performance measurements. We therefore advise a re-design of internal reporting system into Segment Reporting which makes product division heads responsible and accountable to the controllable resources and are able to trace uncontrollable expenses. Without that, implementation is impossible.
Found below (figure 2) is the strategy necessary to execute the TOP program.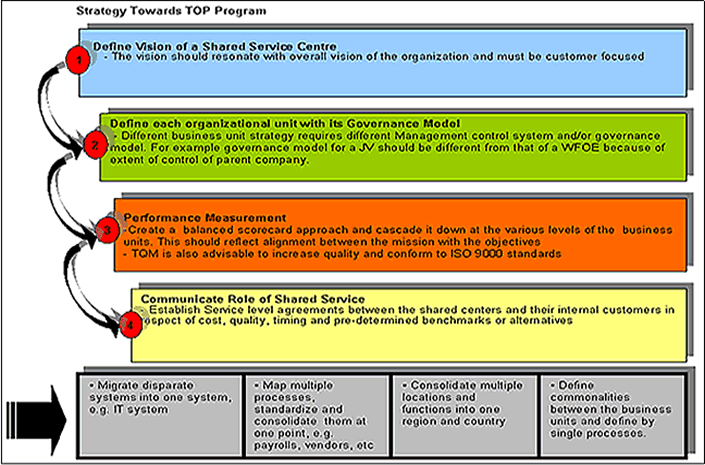 The HR should be transformed and re-defined as a Shared Service as has already been proposed. However, we believe that the HR shared service should not function to just consolidate activities in one location, but they should be run as a business to the internal customers at cost, measured in terms of quality and efficiencies against pre-determined benchmarks and alternatives.
For Pratt to be able to deal with challenges (e.g. Consolidation, Cost efficiencies, talent building, motivation, competitive), the following thoughts (figure 3 ) will have to be considered before the HR shared service strategy we have proposed below is implemented: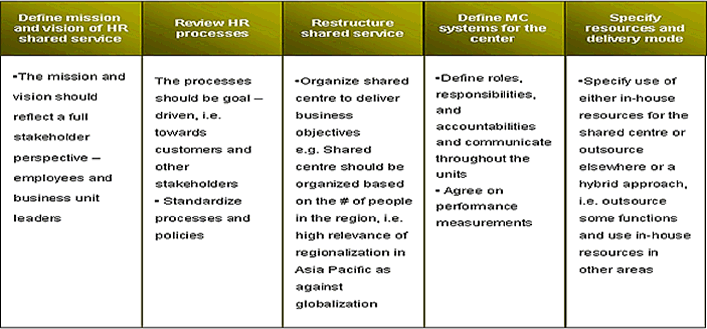 With these thoughts in mind, then the strategy emphasizing the roles of the HR shared service should executed as in the figure 4 below: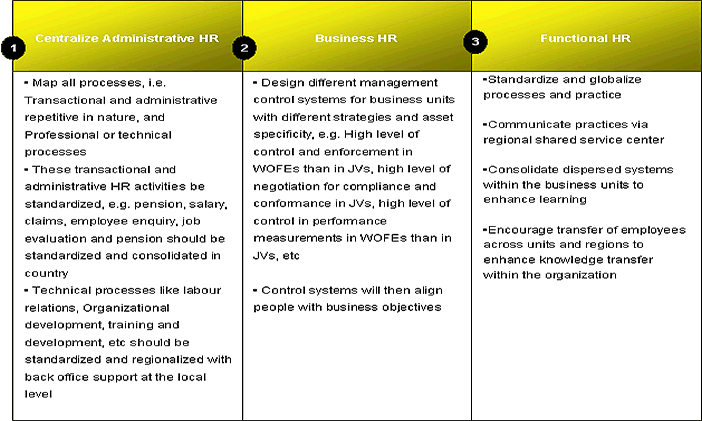 We believe that the corporate culture was compromised when the company grew through M&As and JVs. The following are the causes or sources of problems and their strategy associated with corporate culture in Philips China.